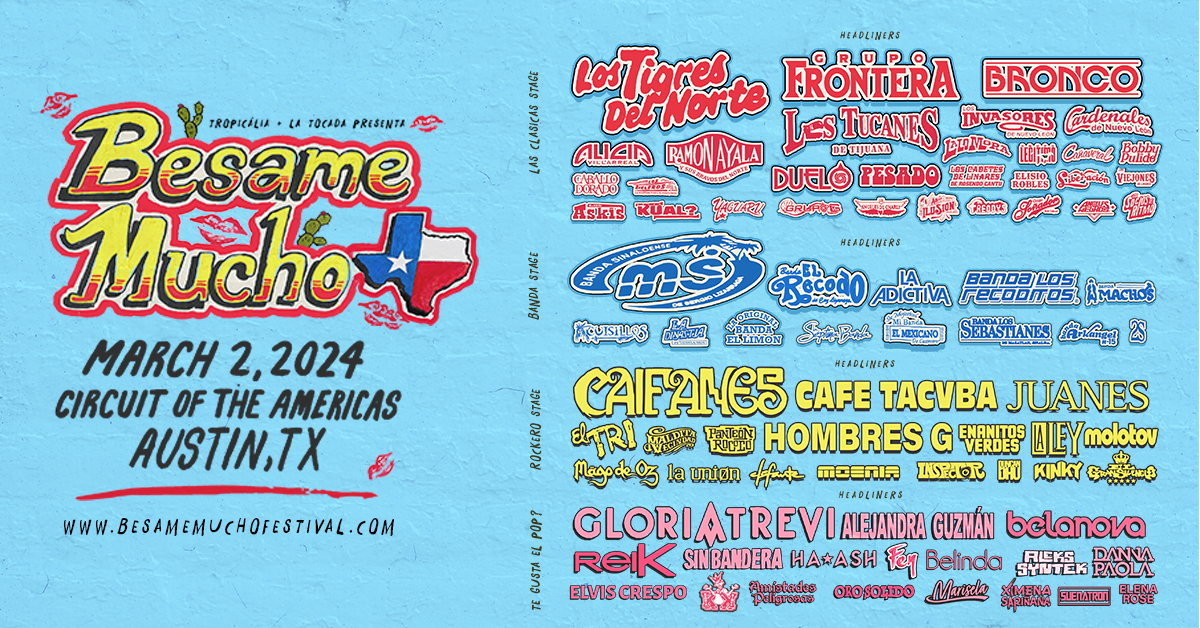 INAUGURAL LINEUP FEATURES
Los Tigres del Norte, Banda MS,
Grupo Frontera, Caifanes, Bronco, Gloria Trevi,
Café Tacvba, Alejandra Guzman,
Tucanes de Tijuana, Belanova, Juanes,
La Ley and many more

Fans can sign up now for early access to the
festival presale starting Friday, Nov. 3 at 10:00 am CT at besamemuchofestival.com/austin
Tickets On Sale Nov 3 at 2:00 pm CT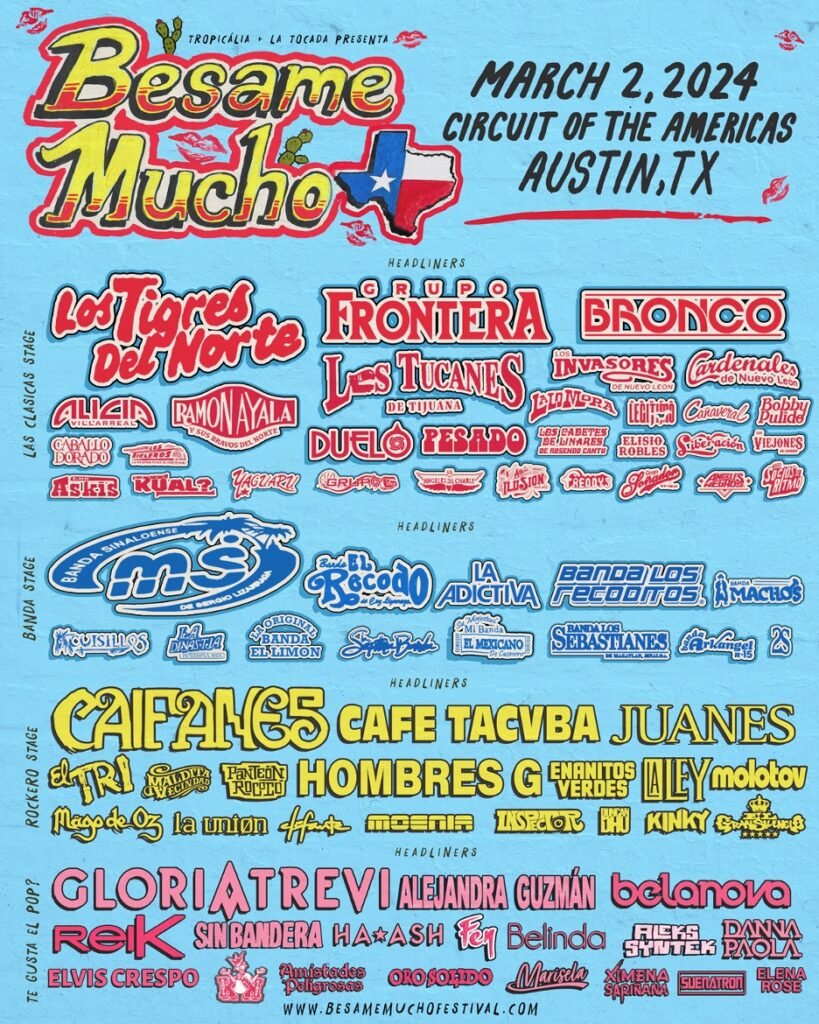 Following the massive success of its first edition in Los Angeles, Besame Mucho Festival expands to Austin, TX with a star-studded inaugural lineup, featuring some of the biggest names in Latin music including Los Tigres del Norte, Banda MS, Grupo Frontera, La Ley, Caifanes, El Tri, Alejandra Guzmán, Gloria Trevi, Café Tacvba, Molotov and many more. Besame Mucho Austin will feature a blend of today's contemporary hits, timeless classics, and rock en español anthems, creating a unique cultural moment across generations. Visit besamemuchofestival.com/austin for the full lineup.
There will be a special presale beginning Friday, November 3 at 10am CT for fans who sign up for early access to tickets online at besamemuchofestival.com/austin. Following the presale, any remaining tickets will go on sale to the general public beginning Friday, November 3 at 2pm CT.  Layaway payment plans are available and start at $19.99 down.  Hotel and ticket packages are also available for purchase via Besame Mucho's official hotel partners, JamPack. Ticket prices include all fees, applicable taxes and shipping.
Follow the Besame Mucho Austin on Facebook, Instagram, X and TikTok.  
Media contact:
Guillermo Morales
[email protected]